The Monument – An Artist's Rendering of Sacrifice
---
If you've ever been to the Kingston waterfront on Lake Ontario, you'll know that it is a place rich in history. With the former Kingston Penitentiary, the four Martello Towers, the Cenotaph, Fort Henry, Royal Military College and the shores of the beautiful St. Lawrence seaway, it's a unique place.
The National Wall of Remembrance Association, along with the City of Kingston has now completed the approval stages for this national memorial, and are working toward a final design that will nest itself right in the waterfront area of Kingston, near the Murney Martello Tower at the Sir John A. Macdonald Park. Preliminary work will start in Spring 2023 with a tentative completion date of early fall, in time for Remembrance Day 2023. The various proposals and concepts can be found in the 3 links below.
The monument will be made up of 4 granite columns, each with conflicts and operations depicting the loss of Canadian Soldiers in the service of their country. The conflicts range from pre-confederation including the War of 1812 through to Afghanistan.
Alongside these columns will be stone benches made up of large rocks from various regions across Canada.
For those that would like to add to the experience of the memorial, QR Codes will be placed on the various granite columns; visitors can use their smartphones to have a guided walk-through of conflicts and operations in which Canadians have made the ultimate sacrifice for their great nation.
PROJECT PROPOSAL AND CONCEPT PLANS
Concept Sketch #1 – The Memorial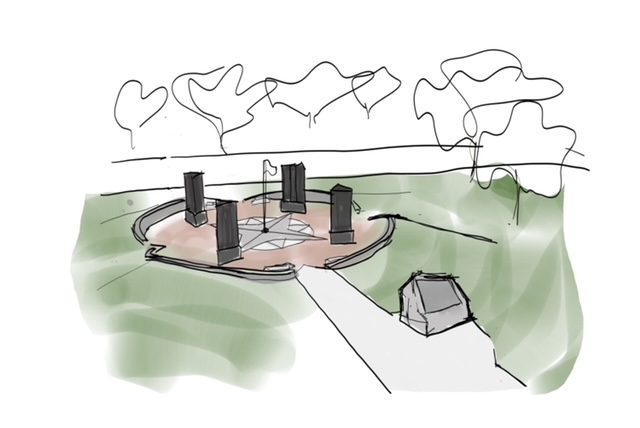 Concept Sketch #2 – Lest We Forget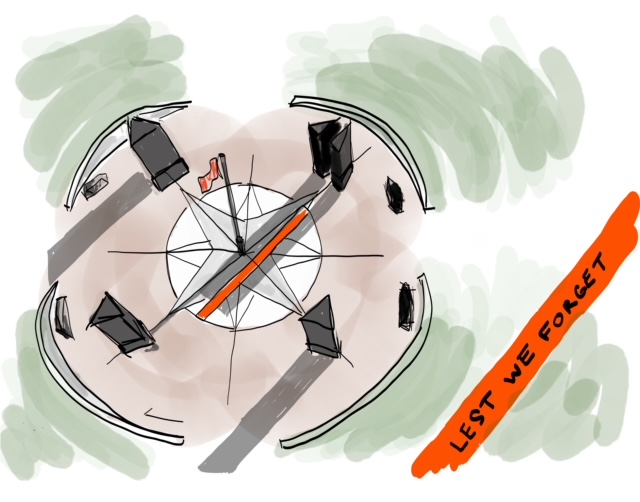 Concept Sketch #3 – Tower Split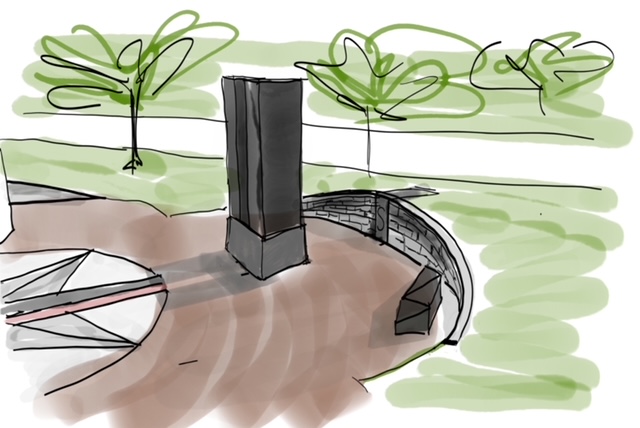 Concept Sketch #4 – View of Murney Tower